Our company with the German BASF company on May 23, 2016 in guangzhou tianhe dongguan road No. 2 hong DE international hotel conference room held "BASF - Long Hui, hang Sen, personal care product raw material application technology conference in 2016," The conference invitation cosmetics production enterprises to participate in the parts of the world.
The seminar in personal care products - series raw material performance and application of sunscreen to theme, technical experts detailed explanation fromGermanybasf, superior performance, and uv filters to under uv light stability performance made a detailed analysis, and how to strengthen the importance of UVA protection. Then light skin feeling combined with high sun protection performance of water formula demand on the technology of carried on the thorough explanation.
Joint in BASF company and us samples exhibit shows including milk, cream, spray and other different type of SPF (SPF10-50) is prevented bask in a product, suitable for different people, such as children, men, mother and sunburnt repair gels and double collocation such as makeup water show. And in the field of formula communication with guests.
The conference successfully in the warm applause, attending every engineer after the meeting gave high evaluation, according to the deepened understanding of sun protection technology, this seminar is advantageous to the formula of research and development in the future.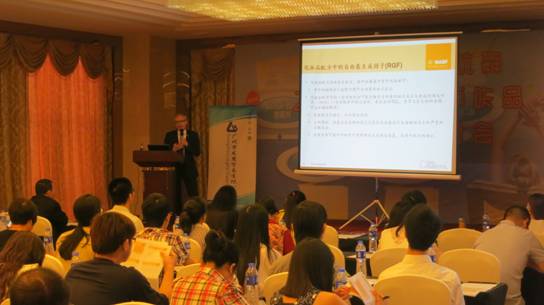 现场图片(一)
现场图片(二)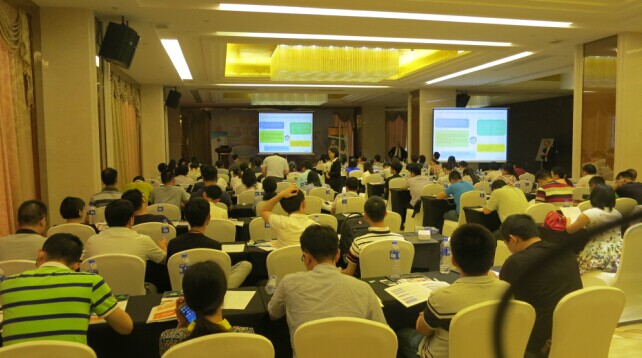 现场图片(三)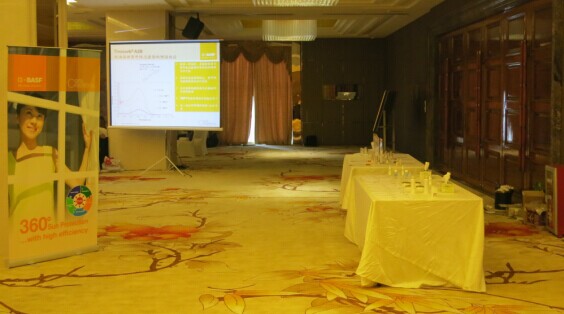 样品展示